No matter what your belief this story might just challenge the way you think. Many of us believe in God, we believe he loves us, we believe that occasionally miracles happen and we have no other explanation except to give God the credit. There are those of us that go further than this belief though, and we want to participate with God in his activities, we want to converse with him, we want to be friends with him.
But what does it really mean to share a life with God? What status do we hold with him? Maybe a better question is what happens when we begin to hear God all the time? What happens when we begin to understand that this "Creator", God creates as he speaks? And what happens when our understanding of this truth meets with his words? (Genesis 1:3, God said… and there was… There are plenty more examples but I will move on.)
In my family it is a regular thing for one of us to call a meeting and say, "Hey, I had this dream or God said this to me…" It is normal for me or my father to say, "I was outside the other day talking to God and I saw this…" It is also normal for some of my family members to write what at first, just seems like a poem or a song, but by the time they read it aloud you know these are words inspired by Holy Spirit to speak into a particular situation. (Examples of this kind of thing are all through the Bible, Joel 2:28, Acts 2:17, Daniel 1:17, Genesis 40:8 and so many more. Not to mention dreams from God happen all the time in places of the world where Christianity is heavily persecuted.  When people speak of these encounters many sound similar, Jesus came to them and told them he was God and he loved them.)
I don't mean to make anyone uncomfortable with this story but I think it is important for you to have some basic knowledge of my normal to see the hand of God in all of this. It would be easy not knowing my family to assume wrongly about them. For instance, It would be easy to assume that we are the typical overly religious family with hidden issues or that we sound like the perfect family. Neither are true, we are loud, passionate, and open people. A family full of entrepreneurs and creatives, we don't hide our imperfections. Our deep love for God is realized in our individual private devotion to him, in our desire to serve others, and our hope to keep working together as a family even though we hurt each other from time to time. (Proverbs 17:17)
So if you have an open heart to embrace the awakening that God is bringing to us, keep reading. If not just scroll and enjoy the photos. Either way, I hope this encourages you to have confidence in Christ Jesus. He is always speaking, when he speaks he creates, and he doesn't create mistakes, he only creates good (Psalm 103:5 and James 1:17).
Note: This is a blog so I am leaving out a lot here to keep it as brief as possible but I believe I have given you what you need for this purpose. To bring honor to what God is doing in my family.
This story began a number of years ago when my father's best friend died suddenly. We all struggled with understanding this loss. Even now I am releasing tears as I type. Danny left behind a wife and two daughters, one of which was only 10 years old. I was living over seas at the time and struggled to get home to be with everyone. The effect this had on all of us was massive to say the least and I myself was recovering from the loss of two children the year prior.
A few years passed by and Danny's wife, Robin, was surprised to find herself no longer grieving but in a place of waiting. My sister Cherie, was given a dream that rocked her to her core. It was a revelation that Robin would someday remarry and she had actually seen her husband. Cherie insisted, "I can't tell you who it is, only that he used to work in law enforcement and I am only telling you this to encourage you. Just be patient. God has someone prepared for you."
It wasn't long after that dream, that myself, and my sister's each had a series of dreams about our father having a heart attack. The details were different in each dream but the basics were the same. He was going to have a heart attack and that he would be okay. Well, he did in fact have a heart attack. I was living in California at the time and my sister called to tell me the news. I was surprised to hear that they needed me to fly home right away because he was going to have quadruple by-pass and they couldn't take care of him, our disabled mother, our teenage brother, and the family business without me. I knew my father would be fine because God said he would be, it was that simple to me. I didn't realize that the real issue was what caused the heart attack in the first place. Stress. Where was the stress coming from and how could we solve the problem?
Unfortunately my mother was ill, she was ill for a long time and it was progressing to a point that my father really couldn't care for her without help and still maintain his normal daily routine. The reality of her frail condition was evident to me when I realized that in the time it took for me to fly from California to Florida she didn't know where my father really was, or what had really taken place. When I got home and told her, the weight of what she felt hit her very quickly with a series of minor strokes and I was forced to call the ambulance to come and it her. This was the spring of 2015. From April of 2015 to December 2017 I spent half of my time in Florida with my ailing mother and half my time in California or Connecticut where my home has been since January 2016. I logged over 16,000 miles traveling from coast to coast and the blessings I gained vastly out weighed the loss of sleep and leg craps from sitting for too long. No one said being a military family was easy, but God provided time and time again for me to be able to be with her and I am extremely grateful!
December of last year was both painful and precious to me. I was a witness to my mother's release into eternal life with Christ. It was quite honestly one of the most beautiful things I have ever be privy to. She struggled for so many years to breath and for the last 90 seconds she held on to her body each breath was relaxed. It was so reassuring of the peace and joy she was entering. I understood in that moment that this was only the beginning for her. Our life here is just a shadow of what is to come, it is just practice to get us ready for eternity.
My father's journey with grieving my mother began even before his heart attack. I think he knew even more than we did, that she couldn't keep going the way she was going and live much longer. I would like to say that he handled this well, but there was a lot he did well and a lot that he struggled with in the last several years as a full time care giver. All I can say, is that as his daughter, and in my position of coming and going I felt like he was giving up. It was as if he thought he was all spent up, that he had nothing left to give. He was rough around the edges and often would avoid being inside or even just avoid conversation. He was tired and seemed for the first time to lack vision for the future.
Never in my conversations with God, never in my conversations with my Dad, nor in my wildest dreams did I get the notion that my father would remarry after my mother entered heaven. Believe me, the rhetoric that my father had was that of leaving everything behind and taking Gabe (my younger bother) on an extended vacation. After that he hoped to enter full time ministry, wherever God would lead. It is funny how we think we need one thing but fail to realize the real issues and God uses something completely different to wake us up.
Here is the crazy part of all this. Robin has always been apart of our family. She has always been close to us because my Dad (A.P.) and Danny were best friends. They worked at the Sheriff department together, my father mentored him as a officer and as a man of God. Then Danny mentored my father in the faith, iron sharpening iron. Robin has always been pouring into our lives as a friend and a spiritual mentor. Robin was in the room with us when my mother passed away. She was there because her friend was leaving and she wanted to say good bye. So when my father's grief reached the peak of which he could stand, only a week after my mother died (a night that I was forced to stay awake listening to his tears) I was shocked when he shared his dream with us girls.
He sat us down and through heavy tears, with his head barely off the table, he told us that he had a vision of himself pulling up in his patrol car to a call, down on the beach. When he got out of the car there were two chairs facing out toward the water. A woman was sitting in one and the other was empty. He approached the chairs and as he did, she turned and looked at him and he walked up to sit beside her. He was scared to tell us who the woman was at first, but Cherie told him, I already know who the woman is, "It's Robin". My dad, began to weep again and shook his head to say yes in response. He told us more about his night of grief that God turned into joy and Cherie shared the dream she had about Robin and and my dad getting married several years before. She told us, she believed God gave her the dream to confirm what my father had seen and heard, but she kept it secret till now, because of our mother still being alive.
For myself, I had so many confirmations that what God said to both of them was right, but they happened over the course of the last 20 years and I never understood them till this winter. All of the things God would say to me, to my sister Alex, to Cherie, Robin and my Dad, even Danielle and Klarissa (Robin and Danny's girls) would bring us closer together over the next few weeks and confirm that this was God's hand working in the lives of all of us.
My father and Robin were married April 7th, 2018, only three months after all this transpired. It has been something of a roller coaster ride for us as a family but I can see how God is using this marriage to break off all the hard places within us and teach us how to live unified.
My father is fulling a promise by God to Robin. Robin is a gift from God that is helping restore the years that once seemed stolen from my father. For all of us kids, we are united by the years of our families pouring into each other with love. For my father and Robin, God has already begun establishing a new ministry and I am excited to see what is to come.
We can be easily consumed as I was for years with grief. We can use loss as a crutch, as a barrier, but God's desire is that we release. Consider what is said in Isaiah 61:1-3 or what Jesus said in John 16:20 as you read this.) I thought that the pain I felt loosing my second child was so intense that I couldn't breathe from time to time. Like my heart was physically broken it hurt so bad. The pain was so real that I began to believe in my mind that I was broken on the inside and if I opened my mouth all the broken pieces would fall out. So I went for a time without speaking. It was a three week conversation with God. At the end of that conversation was peace. I had a long way to go to change the cracks in my foundation (the perspective I had on God and life etc.) but it was a start.
You see, so often we view God based on ourselves. We view his choices in the Bible on our experiences with others. We allow other people we know and trust to shape our perspective of God. I had done this and it left me with a distorted view of God and nearly cost me my sanity when tough times threatened to roll over me like a mac truck. Thankfully, I had people in my life like my father, Danny, Robin and my Mom to counsel me through some really dark moments as I searched the scriptures for God's true character and not my assumptions.
This is what God is doing with my family, he is changing our perspective. He is offering us a chance to see his covenant with us in a fresh way through my father and Robin. In every part of life we can choose to have confidence in Christ, not as his subjects but as his children. As co-heirs to all that he has and knowing that if he is for us, then who can be against us. We choose to be confident sons and daughters and in walking out our choice we gain a clear perspective of God's position and his desires for us. (Ephesians 3:12, Hebrews 4:16)
Thank you for reading  and I hope you enjoy the images. I pray that the light of God will illuminated the eyes of you imagination, flooding you with light, until you experience the full revelation of the hope of his calling-that is the wealth of God's glorious inheritances that he finds in us, his holy ones! Ephesians 1:18
The first series of pictures were created to reflect the dreams that were given to my father. I hope these and the wedding images speak life to your spirit. I always ask God, what do you want to show them with these images? Don't be afraid to look for God, he always reveals himself in the most surprising ways.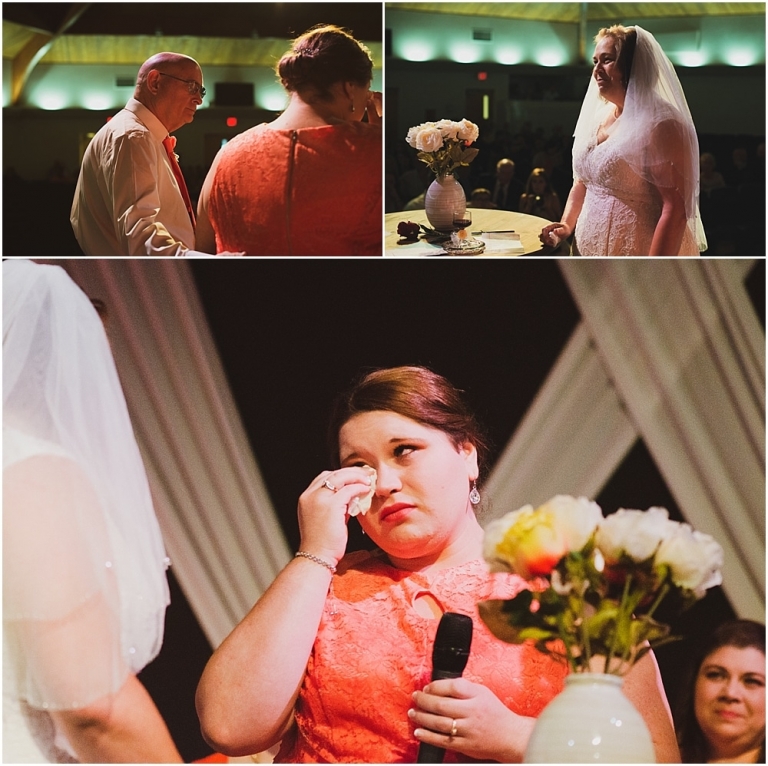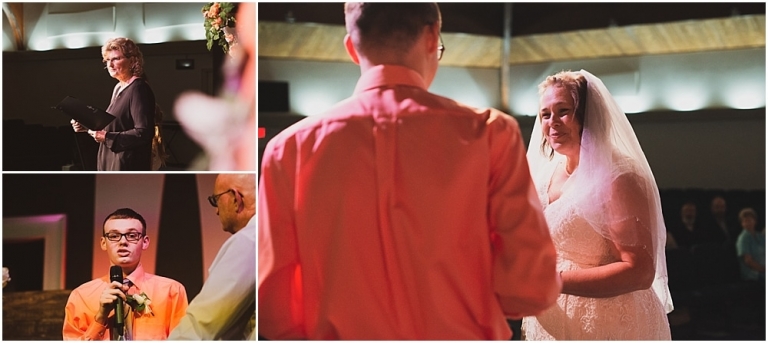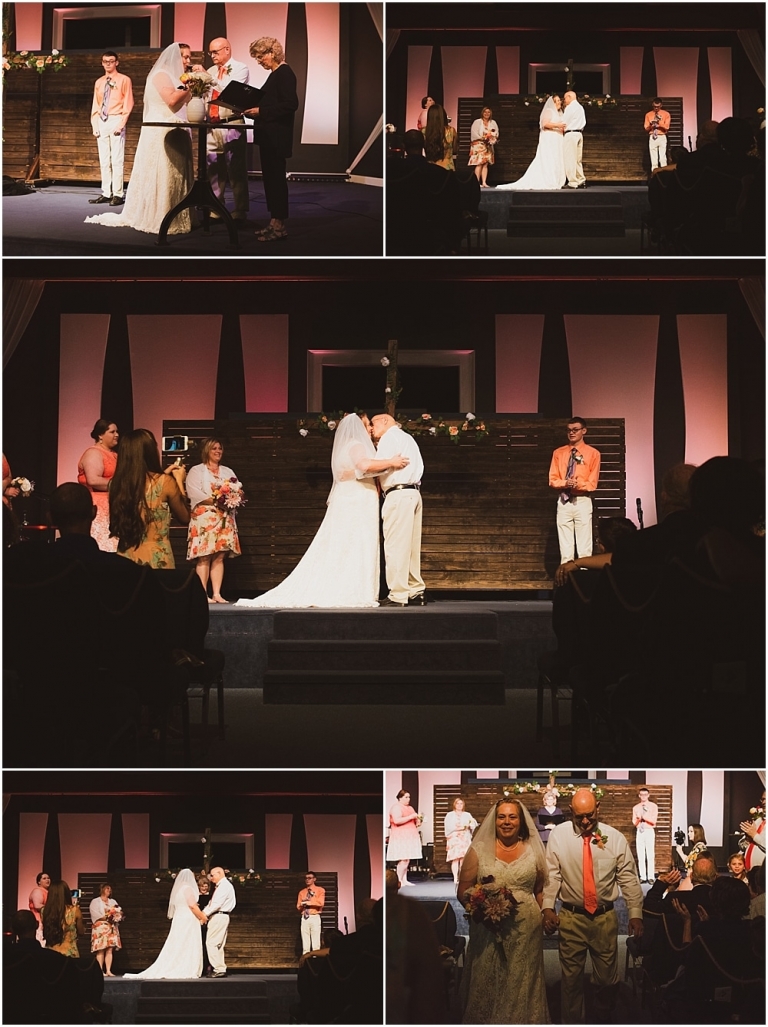 So many people don't appreciate the time and energy put into a wedding. It is only a few moments of their life, but when you see the joy of completing this covenant it becomes apparent this is a moment to honor.
Oh and I told you before I had a big family. Just take a look. God is so good! They are all amazing people, even with all our imperfections! I believe this is what God is waiting on, for us to learn how to live unified and giving Him the honor for it all.

After the wedding and the storms died down. We were able to go out to the beach and get the photos Robin and A.P really wanted to remember their day with.