A little over a month ago one of my best friends (Sarah) sends me a message through Facebook saying, "I know it is short notice but so am getting married in 4 weeks. Can you make it?" My heart leapt, I was thrilled and began to plot how I could make it from New England to Oklahoma. I called my husband and asked if he could take over watching our son and he said, "Anything for Sarah."
Excited I began to look for tickets and went to send her a message back. Now Sarah is currently a missionary living overseas and so it was a big deal that I noticed she was actually online at the same time, so I called on Facebook. We spoke as the movers were taking things from her current home to their new flat. She explained they couldn't seem to find a photographer yet and since she now knew I was coming… she asked if I would document the day for her. I was so excited, we got everything in place before hanging up the phone.
So with sweet memories of Sarah visiting us in Spain I hopped on a plane to help out at what was sure to be one of my most treasured memories. From the moment I got off the plane we were in overdrive, it was less than 24 hours until the wedding and there was still a lot to do. It was wonderful to see everyone again. Sarah and I quickly embraced and then proceeded to the rehearsal. It was such a great time getting to know new family members and catch up with the ones I already new and loved.
But on to the good stuff…
I have to say after meeting Alfredo for the first time his humble nature, generous heart, and true love for Sarah was clear. Sarah's excitement of God fulfilling a promise of marriage to her was also clear. She understood the blessing of Alfredo's for her and his love for God.
We see people in love all the time but it is so great to meet a couple that have counted the cost and are still head over hills for one another. This has been a long journey for them and everyone could see that this was a victory for them both. Sarah even had her own "Victory Mat" as she called it that she stood on every day proclaiming God's word over her life. Sometimes we just have to stand firm and let God be himself in our situation. Our weakness is only a place for God to reveal himself to us and the world.
God had arranged everything in just under three months. A beautiful gown that they managed to get altered in Spain and somehow brought to the U.S., a georgous location (http://tarpchapelandgardens.com)designed to bring the outdoors into your event, bouquets of flowers that seemed to be pulled from the field only hours before, and a chapel full of friends and family that we're overjoyed with the day's events. For those of us that have planned weddings before we all can agree that is a big deal. She even found a location for her reception (http://www.christpresbyterian.church) that was beautiful and a dear friend made an amazing cake. Which I have had lots of chocolate in my time and this was one of the best chocolate cakes I have ever had.
All weddings have something that make them unique or special and for this one it was the character of Alfredo and Sarah that left a lasting mark on you.
This was proven by the people they chose to have with them. All of them were so happy and supportive of this marriage. I saw so many people holding up phones and cameras with huge smiles on their faces or just completely in grossed in the moment with them. Even the best man. (Just look at his face as Alfredo steps forward to meet Sarah at the alter. Priceless.) Or the expressions of the people watching them dance for the first time. What a gift to have this type of support around them.
Alfredo and Sarah didn't take a bit for granted. Most of the afternoon was spent with them making sure all the guests knew just how they were grateful for their presence at the wedding. It was clear to me that this covenant and the people witnessing it were the most important things to Alfredo and Sarah.
Oh and the look on Alfredo's face when Sarah came down the isle. I have never seen a face so full of hope for the future. Sarah's face was so full of joy her smile crinkled up her nose and almost over took her eyes. You can't fake that kind of emotion. All the years of waiting for that perfect person, that person that fills in all the gaps of your unique self. That person, that together you create an expression of God's covenant love.
Alfredo and Sarah, I pray that God's peace will rule in your hearts and minds. I ask that God will give you children full of faith and that understand of the fullness of God's love. I believe you and your children will see visions, dream dreams, be apart of signs, miracles and wonders that change the hearts and lives of people all over the world. But most importantly I am believing for God to reveal himself to you in such a way, so that you will do what you see your father in heaven doing and say what you hear your father in Heaven saying. I believe you will be apart of revealing to the nations what it means for God's kingdom to come, and God's will to be done, on earth as it is in heaven. In the name of Jesus, Amen!
"…And I will make with them an everlasting covenant." ~ God (Isaiah 61:8)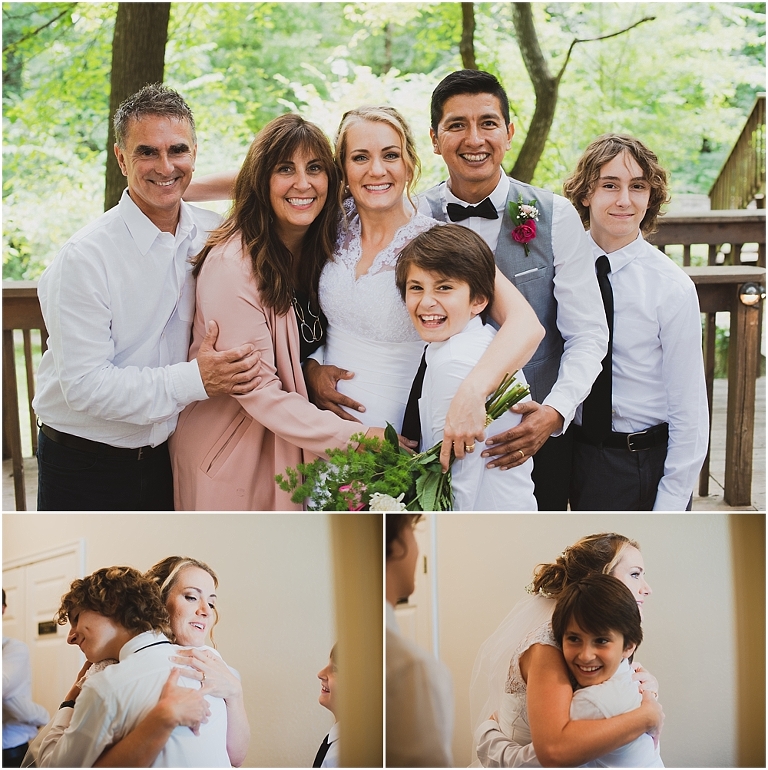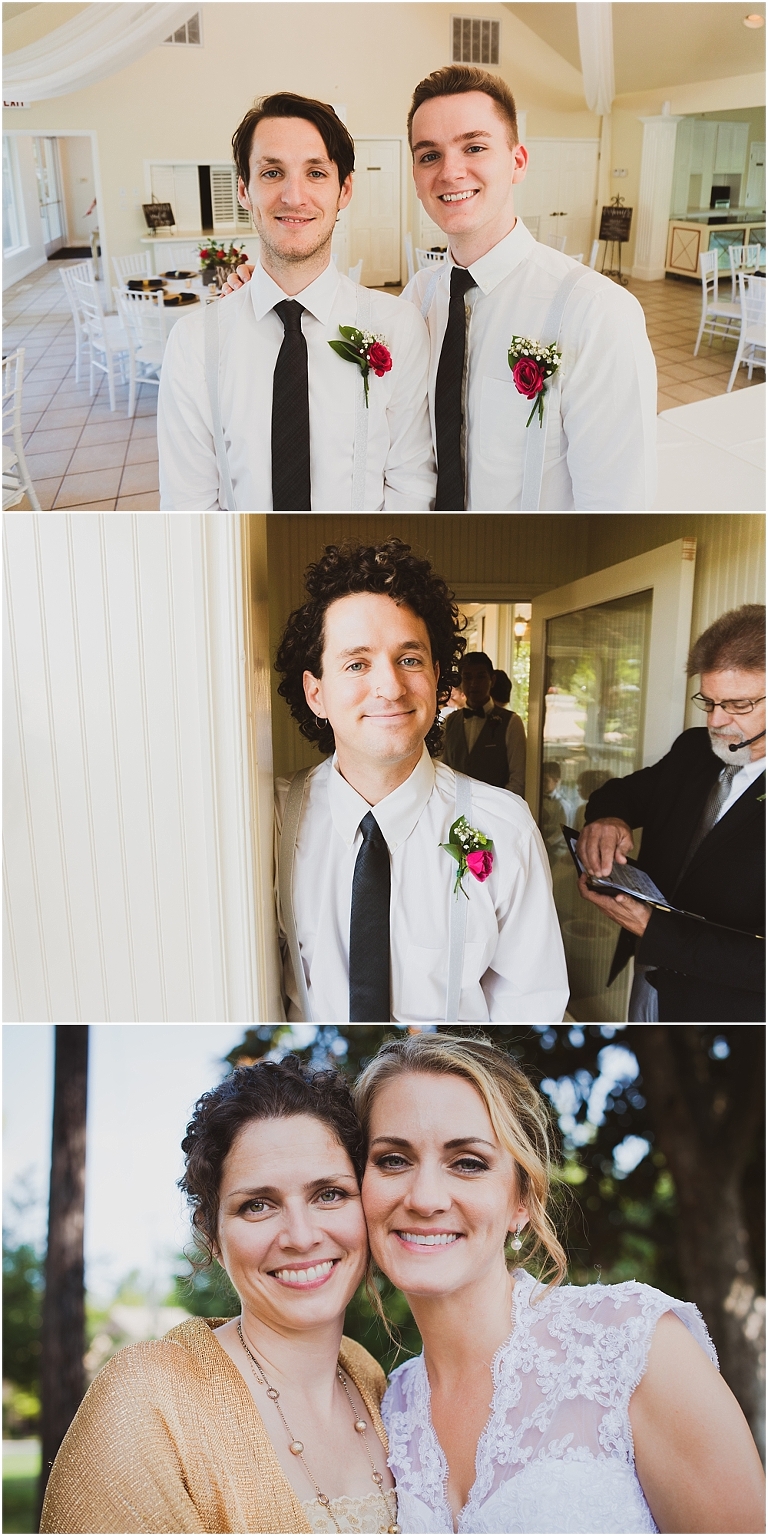 Please feel free to leave some well wishes and congrats for Alfredo and Sarah in the comments below.
Sarah, I love you dearly and thank you for letting me be apart of such a wonderful day. You have always been a testimony and a gift to me. God only gives good gifts and he was so good to bring us together that first week of school 18 years ago. Thank you for honoring me by choosing me to be your photographer. It is a huge responsibility for any person and I pray that you will see your love story the way God intended it through these images.

Alfredo, I know you are going to be a wonderful companion for Sarah.

Your Sister in Christ, Rebecca


 

And special thanks to Kwang, and Jachin for all the help they gave me throughout the day. I really could not have done my work with out you. God Bless You Both!