Brittany and Alex are so awesome and I loved every moment photographing them! We went out to the county fair and made the most of our time and tickets. They laughed while I thought I was going to die on a ride (thank God there are no pictures of that) while I attempted to photograph them from a rapidly moving object. We ate fresh chips, met some adorable bunnies and took some super amazing photos of them.
In fact I am so excited because this session was published with Awesome People so take a look. The blogger, Maggie really puts out some great ideas and inspiration. I am very grateful to be included in what she is doing.
I think my favorites were actually the photos I took at the house before we even got to the fair, but then again it was so much fun to play with so much color in the photos once we where there. Alex and Brittany, thank you so much! Dearest Chris, thank you so much for all your help and support, it is the people in my life like you and Brittany that give me the pep in my step to complete the visions I have.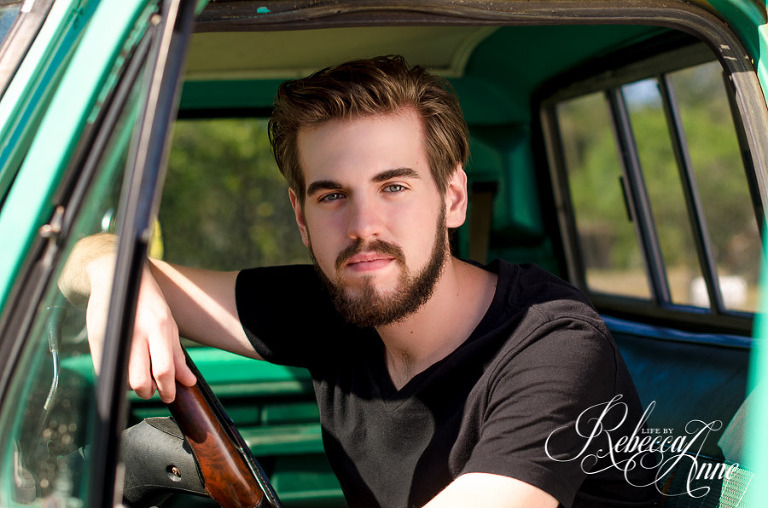 This photo of Alex is so engaging I am captivated by his expression. Love it!
I can't get over how natural these two are together. I was getting shot after shot like this.
Ok, these two are some of my favorite shots ever, so I had to put them side by side. The lighting and expressions are perfect in the one on the left, so much so I keep thinking of the painting American Gothic. They look like they have been together for years. And the emotion from the shot on the right is just amazing, to be young and in love, priceless!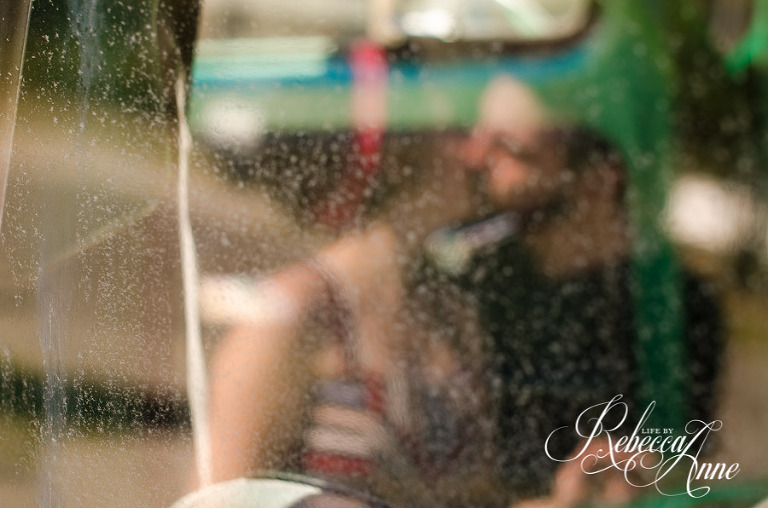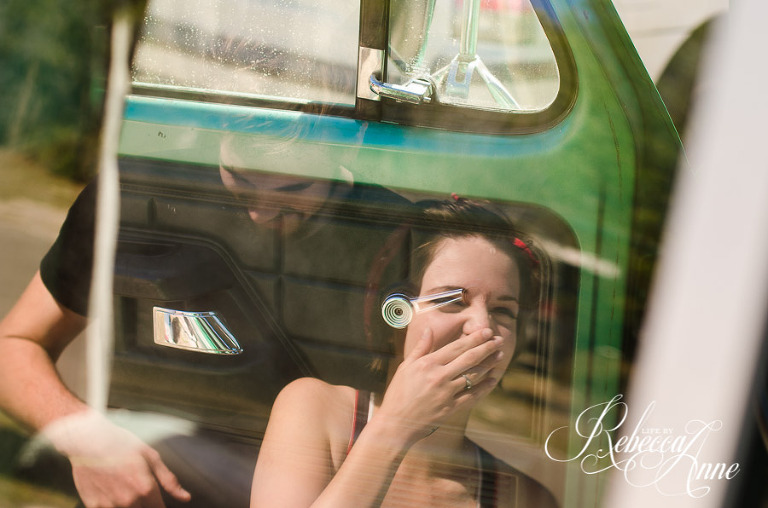 Ok, I know these two are not for everyone's taste but I got so excited taking these two photos, I am still beaming about them.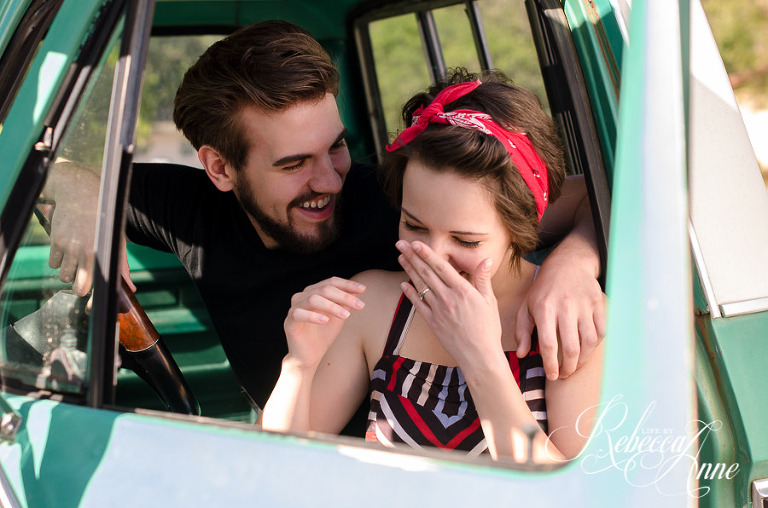 Adorable!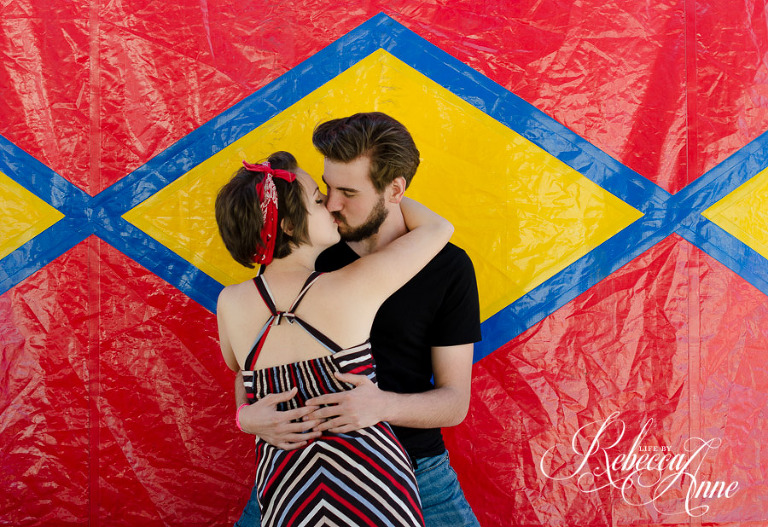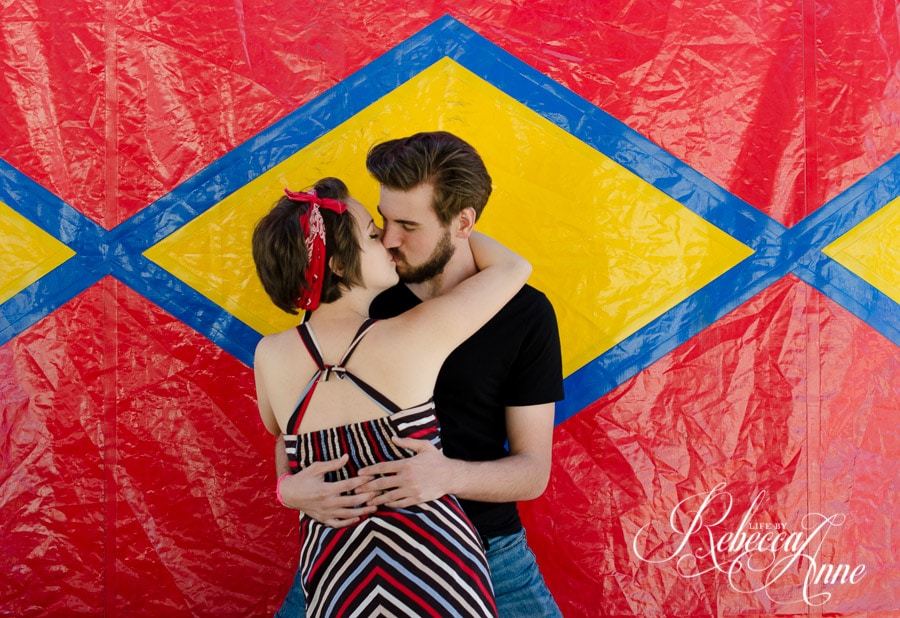 I love everything about this photo, it is so iconic. The colors, the pose, it is just special…I don't believe this image can ever be duplicated and look the same. Brittany and Alex were so sweet to hide behind this wall and kiss, surprising many people as they walked by.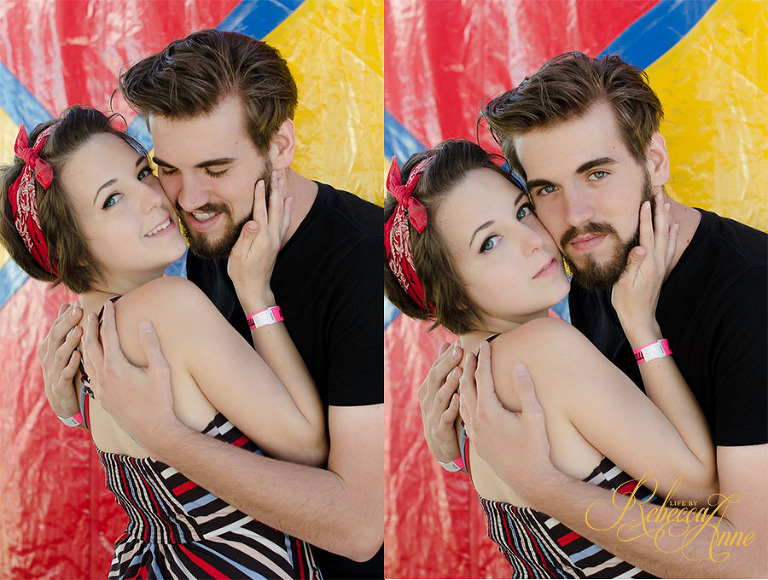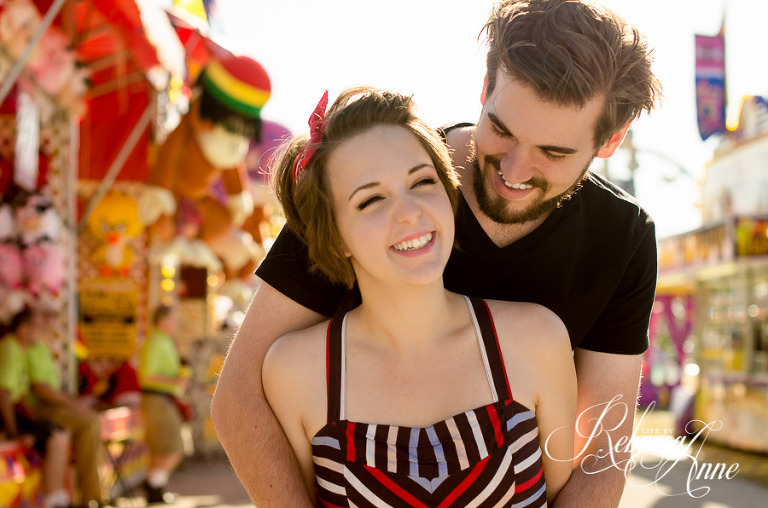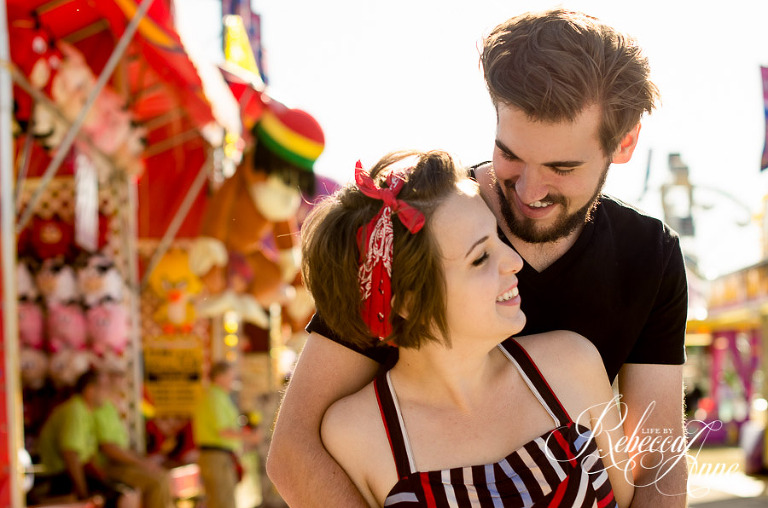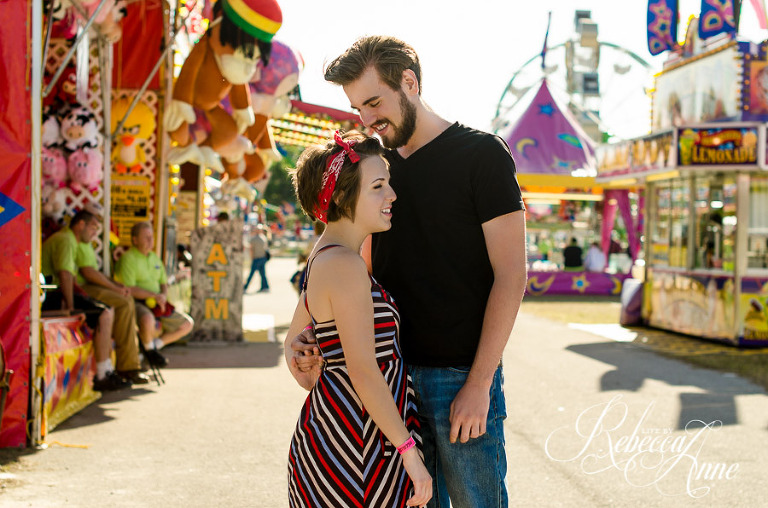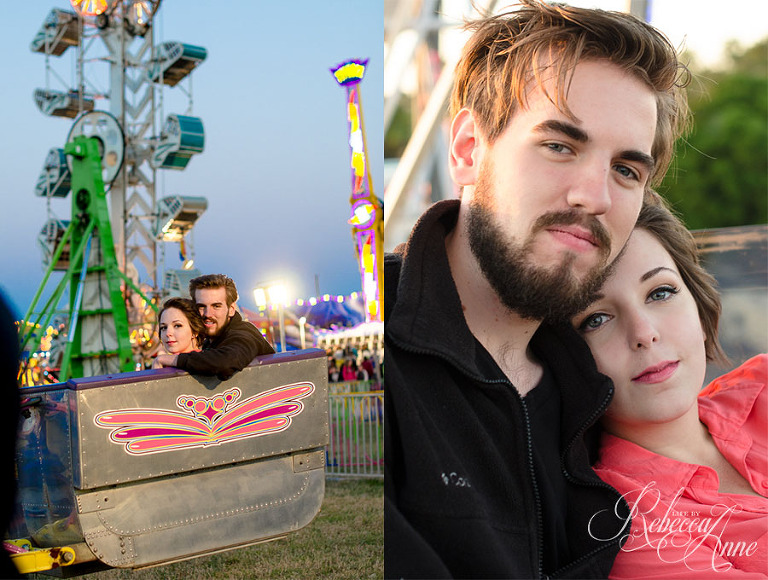 These feel like "The Notebook" to me.
Please also visit Maggie's Blog FOR AWESOME PEOPLE and leave some good feedback. Just click the link below to get there.